Create that WOW-Factor with our event decor and additional effects:
In the video bellow DJ Adam Robotham Demonstres the Up Lighting available to hire as an additional extra:
The cost of each up lighter is £15 per unit, plus an installation and delivery fee if a morning setup is required.
Dance Floor Available For Hire:
The cost of the dance floors are in the region of, £400 for a 12ft square size, £440 for 14ft square and £480 for 16ft square.
Photo booth available to hire from £400 upwards, costs depend on distance and duration.
Please note the video bellow is of the old photo booths the you will find the current new design in the picture bellow the video.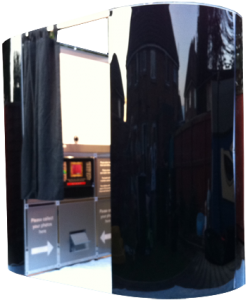 The mirror balls bellow are £60 for the pair or £40 for a single unit which also includes the spotlight.

Upgraded lighting effects set of 4 units for £70.
These can also be used for during the wedding breakfast to spotlight certain features and enhance aesthetics of the room.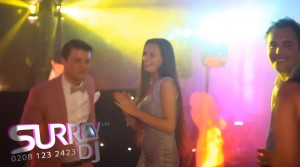 The white DJ setup available for an additional £80. This setup includes 2 slimline white speakers including subwoofer and a white DJ booth. Please note the stage is note included.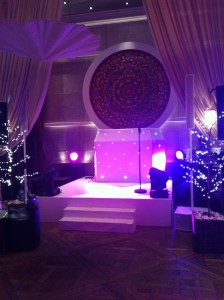 Flame machines, included as standard with the wedding specialist DJs or £20 each unit for other events.